Go wild in your garden!
No matter the size of your garden you can do something to help wildlife in your patch. Even a balcony or window ledge can provide a patch for pollinators. We need more gardens to link up, forming part of a green network of spaces for wildlife.
Hedgehogs, bats, sparrows and many other iconic garden species are declining in the British Isles, but it doesn't have to be this way! Adding some simple features to your garden our outdoor space can provide water, food, shelter and nesting spots for wildlife - and it doesn't have to be complicated or expensive either.  You could make a list of some wild ideas for your garden and pick one to introduce each season or year. Don't forget to take a moment to watch the wildlife in your garden and let us know what you're seeing. 
When we all act together for wildlife, people can change the natural world for the better. We can achieve a Wilder Future!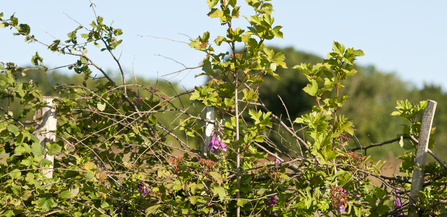 Here are some ideas to get you started:
Provide water! This doesn't have to be a large pond, even a dug in bucket, bird bath or saucer will give a place to drink and wash. Make sure you keep the container clean if it is small. Or if you have the space a wildlife pond is brilliant for amphibians, a huge range of invertebrate like dragonflies and pond skaters and many other creatures. See below for some ideas on creating your own. Letting the edges spill into a boggy patch or planting the margins with flowers creates extra habitats too. 
Replace your plain fence with a living boundary. This could be a native hedgerow, which is a perfect nesting habitat for birds and if you include trees like hawthorn and blackthorn their berries will also supply food for many species. Flowers such as foxgloves and poppies will grow along the hedge margin - supplying nectar for pollinators. 
Create a vertical garden with climbing plants like roses, clematis and honeysuckle.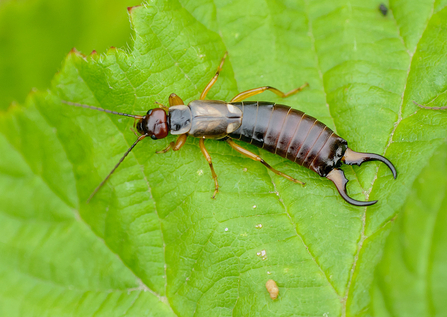 Try and have something flowering year-round. While many plants flower in spring and summer, native heathers, winter clematis and snowdrops will flower in autumn and winter. Avoid double-headed varieties which pollinators can't access. Also think about night-flowering plants like honeysuckle and evening primrose. Make sure to choose varieties native to Alderney (please ask us if you aren't sure!).
Ditch the chemicals! This is one of the quickest and easiest ways of helping wildlife in your garden. Slug pellets, weed killer and pesticides can be very harmful to animals up the food chain like hedgehogs and birds. Encourage species like earwigs, ladybirds, hedgehogs and frogs to be a natural pest control instead. 
Start a compost heap to use up your fruit and veg waste to help your plants grow. There are lots of different ways to do this so choose the one that's right for you.
Tidy less! Let leaves gather around shrubs, mow the lawn less, leave seed heads for birds and dead hollow stems for insects. Save yourself some time and help wildlife in one go - what could be better!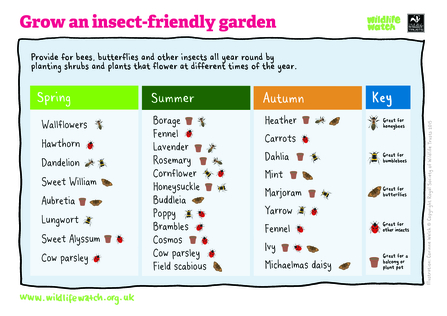 Creating a pond is one of the best things you can do in the garden for wildlife. And it doesn't have to be big! Even mini container ponds can create essential habitat to garden wildlife.
These wriggly fellows are well known to gardeners all over. At first glance they might not seem particularly special, but they're essential for our soils and wildlife. 
Small, round, brown (or blonde here on Alderney!) and famously covered in spines, the hedgehog is one of the most familiar of Britain's wild mammals.
Bats are stars of the night, seen swooping through the night sky in the pursuit of their prey. Little understood, just what is the truth about these enigmatic mammals?
It's no secret that many pollinators are facing threats. Insensitive land use, a reduction in plant species diversity and the use of insecticides have all been linked to declining bee numbers. This is bad news for us and for them. But you can help...