Alderney: Wildlife Island
The Alderney Wildlife Trust was founded to study, protect and champion Alderney's wildlife for the future.

We believe that both by working with our members and volunteers across our sites, at our events, and through our education projects we can help both the island's residents and its visitors to gain a better understanding of their environment and so conserve Alderney's natural habitats and its many species.

The Trust was established in 2002, and has been conserving wildlife on the island ever since. Find out more about us and our work using the links below.
We protect wildlife
With our members and volunteers, we work to protect wildlife in Alderney, both on our nature reserves and through our work with others.
We manage land for wildlife
We manage two terrestrial reserves and the island's Community Woodland, as well as acting on behalf of the States of Alderney to help maintain the Island's Ramsar site (an Internationally Important Wetland). In addition the Trust works with land owners and the States of Alderney in a variety of other sites, as well as helping to maintain the island's footpath network.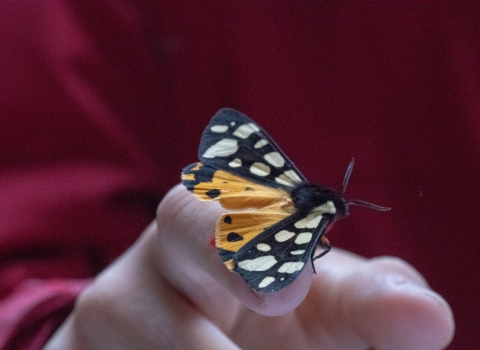 Support us
Without your help we couldn't work to help Alderney's wildlife. Please consider supporting us by becoming a member or volunteering with us