The Alderney Wildlife Trust mission is to study, protect and champion the island's wildlife. To do this we must preserve the island's biodiversity and this can only be done by helping the island's residents, and visitors, to gain a better understanding of Alderney's Wildlife.
In undertaking this aim the AWT looks to:
Educate the public about the importance of sustainable development, biodiversity conservation and wildlife
Encourage a sustainable Alderney where people and biodiversity co-exist
Promote the conservation of Alderney's terrestrial and marine habitats, places of scientific interest and natural beauty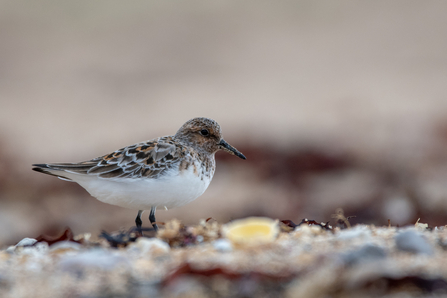 Nature in the UK, crown dependencies and overseas territories needs our help
Since 1970 56% of the 4,000 terrestrial and freshwater species studied in the UK have declined. Of the 8,000 species assessed in Great Britain using the Red List criteria 15% are extinct or threatened with extinction.
Habitat change and destruction, poor management and pollution are just some of the threats facing wildlife and the living planet today. You can read more about the State of Nature in the UK in the report below.
Our vision for the future is of an island where native wildlife is thriving, habitats are protected and Alderney's ecosystems are flourishing. To achieve this, all parts of our community need to understand the importance of protecting and conserving our living planet. You can find out more about our goals and objectives in our five year strategy 2018-2023.