Leave a gift for wildlife in your Will 
Leaving a gift in your Will could make a huge difference to wildlife on our island. 
Your legacy could last for generations, and your generosity will allow others to enjoy Alderney's wildlife and wild places for the future - just like you do now.
A gift in your Will counts for wildlife, no matter how large or small. Every penny left to the Alderney Wildlife Trust will go back to protecting wildlife and the environment of the island, which we have been caring for for almost 20 years. 
Making a Will is the only way to make sure your wishes are carried out after your death. Naturally, when thinking about your Will, you'll want to make sure your loved ones are looked after first. Once this is settled you may want to think about leaving a proportion to those charities close to your heart. We recommend you get advice about your Will from a professional such as an Advocate.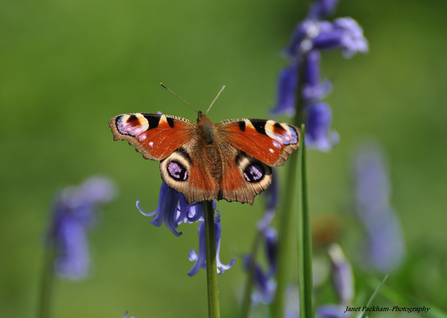 What your legacy could help with

💚 Continue supporting the study and conservation of some of the island's rarest species.

💚 Care for our nature reserves and land we manage in a wildlife friendly way.

💚 Inspire young people to love the natural world through our education and outreach work.

💚 Help us stand up for wildlife so that the natural world is not taken for granted.
How to leave a legacy for wildlife in your Will

In the Bailiwick:

If you are considering updating your Will you can find general advice here.

You do not need to use an advocate for your Will, but your Will writer will need to know our charity full name and address – Alderney Wildlife Trust, 48 Victoria St, Alderney, GY9 3TA - as well as our Registered Charity Number CH261. You will also need to have thought about the percentage of the residue (residual) or the amount of money (pecuniary) you wish to leave the AWT. You can also leave a specific item such as land if you prefer.

If you already have a Will and wish to add a charitable gift it is usually easy to do this using a form called a codicil. We do recommend using a solicitor or family Advocate for this to make sure it doesn't inadvertently change any other arrangements in your Will.

In the UK:

Please follow UK advice here.

The two legislations have some differences but please do get in touch if you would like more information or advice on the Bailiwick system.
Our promise to you

✓ We recognise your loved ones come first in your Will. 

✓ We will treat you fairly and answer all your questions honestly. 

✓ You don't have to tell us if you have remembered us in your Will – we respect your right to privacy. 

✓ We understand that circumstances change and there may be a time where you need to take us out of your Will. 

✓ We promise to use your gift wisely, in line with your wishes.
I'm sure that, like me, you're concerned about the future of our planet. You too share a belief that it is important that we leave a thriving natural world for future generations to know and enjoy. That is why making a Will is one of the most important jobs any of us has to do.
Get in touch
To talk to someone in confidence about leaving a gift in your Will, please call 01481 822935 or email admin@alderneywildlife.org