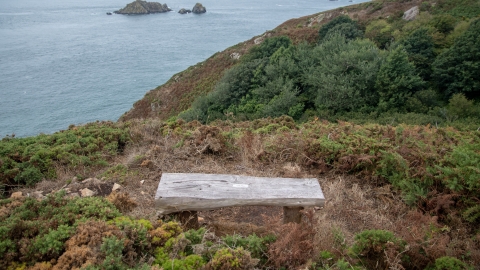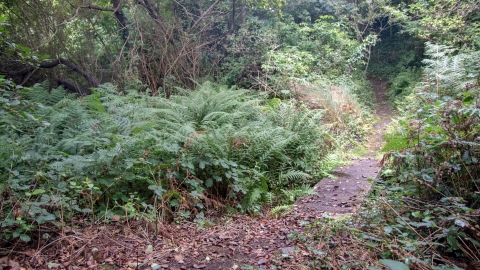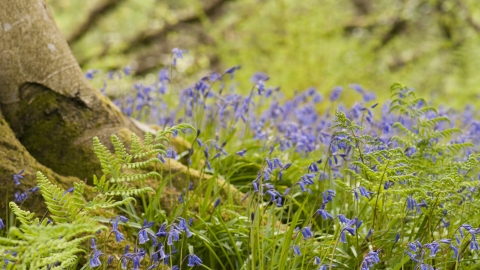 A compact coastal site, running from rocky shoreline, to cliff-top valley and on to historic farmland. At its heart rests the Wildlife Bunker, a wildlife and historical interpretation centre.
Know before you go
Entry fee
No fee
Parking information
Parking by the Standing Stone or off Chemin du Meunier
Access
This reserve is not suitable for wheelchair users or those with limited mobility
When to visit
Opening times
Always open
Best time to visit
March - November
About the reserve
Vau du Saou is the island's only coastal woodland valley. The reserve consists of coastal clifftop wooded valley habitats and also has areas of heather and scrubland across its seven hectares.
The Vau du Saou nature reserve was designated under a memorandum of understanding between the AWT, the States of Alderney and two private landowners in 2004. 
A variety of migratory birds, especially birds of prey, are often spotted here. The Wildlife Bunker (Countryside Interpretation Centre) is housed within a converted World War Two German bunker and displays information on the island's military and wildlife history. You can also find a seabird observation point, wildlife displays and a shelter from the elements here. The site is open 24/7 and is powered by a solar lighting system.
The woodland of Vau du Saou is made up of a mix of deciduous native trees - including ash, hazel and willow - large conifers and native bluebells, which combine to create a truly atmospheric place to go walking.  The reserve has fixed trails with a total distance of around a mile, which can often be steep and difficult to negotiate, but it also includes a section of the island's main coastal path.
Species