Wildlife to look for in Autumn
A big change as summer fades, leaves changing colour, fungi appear and wildlife gets ready to hibernate. Our conservation volunteer sessions are very varied this season, so it's a great time to get in touch and get involved.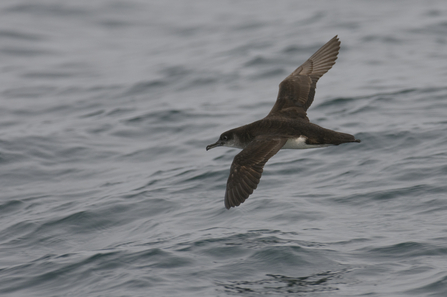 September
Autumn migration is still very much under way with a subtle change in the type of species seen, now more Chiffchaffs and Blackcaps, and always a chance of a rarity. Swallows, House and Sand Martins are regularly seen passing south throughout the month but the last swifts are usually gone by the end of the first week of the month. Reed warblers fall silent around Longis pond, but their rattles and whistles are replaced by the screams and screeches of Water rail, often said to sound like a squealing piglet. Sea watching can be great in the right conditions with strong passage of skuas, terns and shearwaters.
Dragonflies start to decline but Migrant Hawkers can be seen quartering the pond in large numbers.
Snorkelling and diving is lovely as the water is at its warmest and fish life is super-abundant.
The Ivy is in flower, adorned by Red Admirals and a-buzz with Ivy Bees, recent arrivals this far north. They live in large colonies and hundreds can be seen together. 
Autumn tides are some of the largest in the year and mark the start of Alderney's Ormering season, ending in Spring.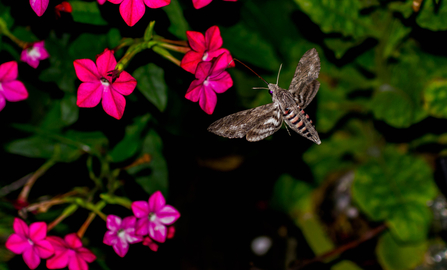 October
Autumn migration continues but again another shift in species - this time we may get large movements of finches (Chaffinches, Siskin, Brambling) and thrushes (Redwing and Fieldfare). Still a few Chiffchaffs and Blackcaps, now joined by Firecrest and a bit later Goldcrests. A few Yellow-browed warblers too (uncommon in the UK).
It's a good time to take a walk after dark and hear some of the birds calling as they migrate overhead - Redwings 'tseep' calls are a classic and always bring some suadade (nostalgic thoughts) for the summer gone. Gannets depart and the last chicks fledge, hopefully the latest still cared for by parents until the end and fledging. The last swallows pass through and depart.
 It's an important time to put food out for the birds, ready for the winter ahead. Hedgehogs too will be foraging earlier and leaving cat or dog biscuits or meaty food out for them can be a great way to attract them to your garden. Don't leave too much so as not to attract rats instead. 
Grey seals will be up on the rocks on Burhou, heavily pregnant and ready to give birth to their pups. The colony is part of an ID catalogue with the other Channel Islands and France, to get a better idea of the population in these waters. 
  Moth season is ending, but certain migrants like Convolvous hawk moths and even occasioanlly Death's head hawk moths may be attracted to the light.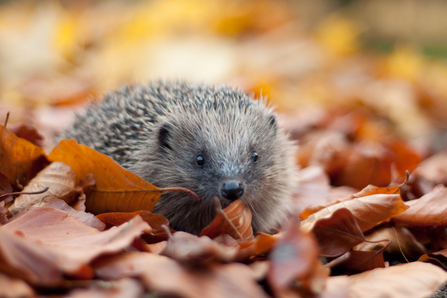 November
Still sometimes large movements of thrushes and finches heading south or moving to avoid bad weather. Winter migrants arrive. Time to be looking for interesting wildfowl such as divers and grebes in the bays. Spectacular sea views - sometimes stormy - watching the waves crash over the breakwater and the rough water over the brim tides. Search for cetaceans on still days.
Hawthorn covered in its brilliant red berries, a welcome larder for overwintering birdlife. 
Hedgehogs will be starting to hibernate and may become less visible in the evenings as they settle in. Bats may be swarming, gathering together in the Autumn-time - mainly Pipistrelles on Alderney. 
Learn more about Autumn wildlife
Join Us
We couldn't work to protect and conserve wildlife in Alderney without your help. Please support us by becoming a member.